4 Manchester United's Greatest Number 7 Ever!
Manchester United is currently passing through a difficult time in their Premier League history. The most decorated winners of the current format of the English Premer League have a lot of challenges on and off the field of play.
The number 7 jersey is the most iconic for any player to wear for Manchester United. So many players have worn the number 7 jersey. While some of the players shone like a million stars, others faltered.
Some of the players who have worn the number 7 jersey include: George Best, Eric Cantona, David Beckham, Cristiano Ronaldo, Antonio Valencia, Michael Owen, Memphis Depay, Angel di Maria, among others.
Out of all the above mentioned footballers, four stood out. These four are regarded as the most unique players due to their amazing talents and what they contributed to the glory days of Manchester United.George Best
George Best was born May 22, 1946 and died November 25, 2005. Best played between 1969 and 1974 for Manchester United. The Irish man netted a total of 179 goals in 470 appearances for the Old Trafford Club.
Best was a football genius during his time with Man Utd. He was one of the greatest players ever to have played in the English League. Best was named the best European footballer in 1968, which is the Ballon D'or.
Some football pundits during the days of Best with Man Utd called him the 'wing wizard.'Eric Cantona
Eric Cantona was born May 24, 1966. The Frenchman brought so much joy to the faces of Manchester United fans during his days at Old Trafford.
Cantona played under retired United manager, Sir Alex Ferguson. Manchester United fans nicknamed him 'King Eric.'
Cantona was known for his no-nonsense nature on the field.
Manchester United signed Cantona from Leeds United in 1992. The Frenchman played for the Red Devils between 1992 and 1997. It was however sad that Cantona did not win the UEFA Champions League before his retirement from football.David Beckam
David Beckham was born May 2, 1975. He was at a time the most famous player in the world during his active footballing years.
Beckham ranked in the top five among the best free kick takers ever. He was known with the term 'bend it like Beckham.' The Englishman played for Man Utd from 1992 to 2003 under Sir Alex Ferguson, before leaving Old Trafford for Real Madrid under controversial circumstances.
Beckham was part of 1999 Manchester United UEFA Champions League winning side, as his two injury time corner kicks did the magic against Bayern Munich in the final.Cristiano Ronaldo
Cristiano Ronaldo was born February 5, 1985. The Portuguese born footballer won the 2008 UEFA Champions League with Manchester United. Ronaldo also played under Sir Alex Ferguson from 2003 to 2009, before leaving for Real Madrid.
Ronaldo brought so many exciting moments to Old Trafford. Some fans of Man Utd even regard him as the greatest player ever. He scored many free kick goals while in England.
Out of the four who won the number 7 jersey for Manchester United, three are still alive (Cantona, Beckham and Ronaldo), while only Ronaldo is still playing active football.
The contributions of Best, Cantona, Beckham and Ronaldo will never be forgotten in the history of Manchester United, as the four were indeed great players.
CoronaVirus records first death in football
The newly spreading disease Corona virus has killed a Spanish football coach Francisco Garcia. He was diagnosed of leukemia, but it was confirmed that he died due to pandemic disease.
He is Malaga junior team coach till his death. He couldn't survive even being rushed to the hospital. He is the first person in the world of football to die of this disease.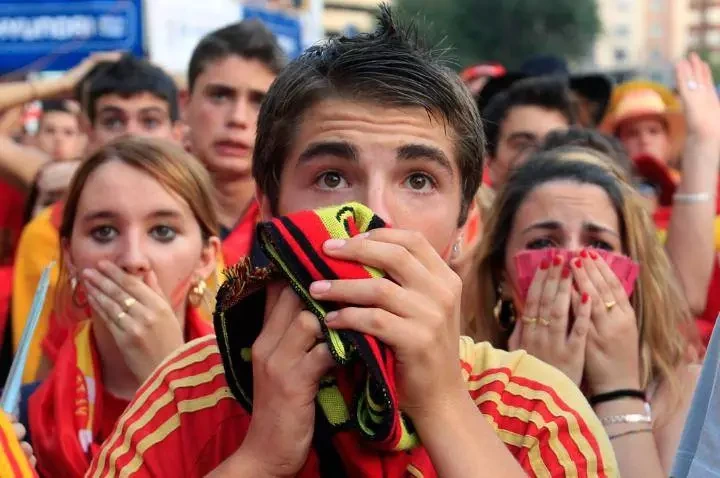 He is recorded to be the fifth person to die of Corona virus in Malaga, and he is the youngest person among all.
His death has caused Athletic Portada Alta to give a statement paying a tribute to their youngest coach who passed away.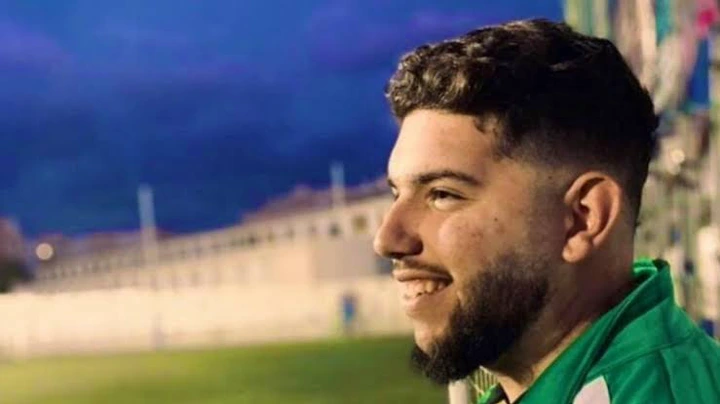 "From Atletico Portada Alta we want to express our deepest condolences to the family, friends and relatives of our coach Francisco Garcia who has left us, unfortunately, today," the club stated.
"What do we do without you now, Francis? Yes you were always with us or wherever needed, helping."
He is not important to them alone, if you feel for his death, drop him a tribute.