Doctors from India were left stunned after a woman who had, what they believed was a normal pregnancy, gave birth to a baby with three heads.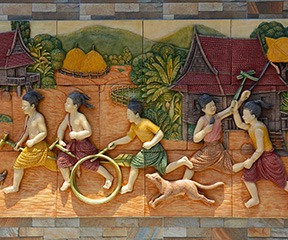 The mother was admitted to Uttar Pradesh's Etah district on 11 July after suffering extreme pain in the build up to her labour.
That's when the doctors discovered that the new-born baby girl had a rare birth defect called encephalocele.
Aside from the usual head, the baby girl has two large protrusions formed from the back of her skull.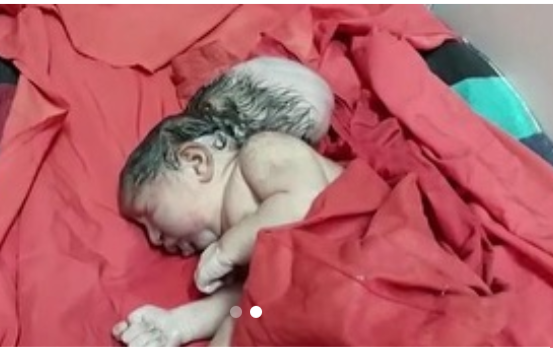 Children's Hospital states that this defect"is a sac-like protrusion of the brain and brain membranes (tissue that covers and protect the brain) through an opening in the skull."
Due to the lack of medical facilities, both the mother and baby were referred to District Hospital in Etah, where the baby would undergo an MRI, so the doctors would get a clear picture of the inside of her body, reports said.
Rajesh Thakur, Chief Medical Superintendent at the Etah District Hospital, said doctors would separate the 'heads' after the MRI. Metro reported.
Aau students beat up a fake Soldier man
In the early hours of today, two men in army camouflage reportedly went through hostels around the environs of abia harassing students and extorted money to the tune of #50,000.
In the Course of the raid, some students raised alarm which attracted the attention of by-passers who attempted to apprehend the "supposed soldiers" but one of them bolted.
Report have it that a call was immediately put across to the army barrack and soldiers were sent down to ascertain the identity of the man in question as the military is not known to engage in such heinous practices while it was ensured that the local vigilante kept the other criminal in their custody._
Due to the incident Activities in the area was temporally brought to a standstill as even local bike riders halted operation to see to the end of the matter. As expected, the passport on his Fake ID didn't match his face which further confirmed suspicion that he was only parading as one. He was thereafter taken away by soldiers.