Chelsea former midfielder Oscar Emboaba has set his sight on a return to Stamford bridge, years after departing the Premier League for the Chinese Super League, sources are claiming.
The Brazilian has fully discovered his form in the Chinese League for ShanghaiSIPG where he racked up 14 goals and 19 assist in 41games across all competition.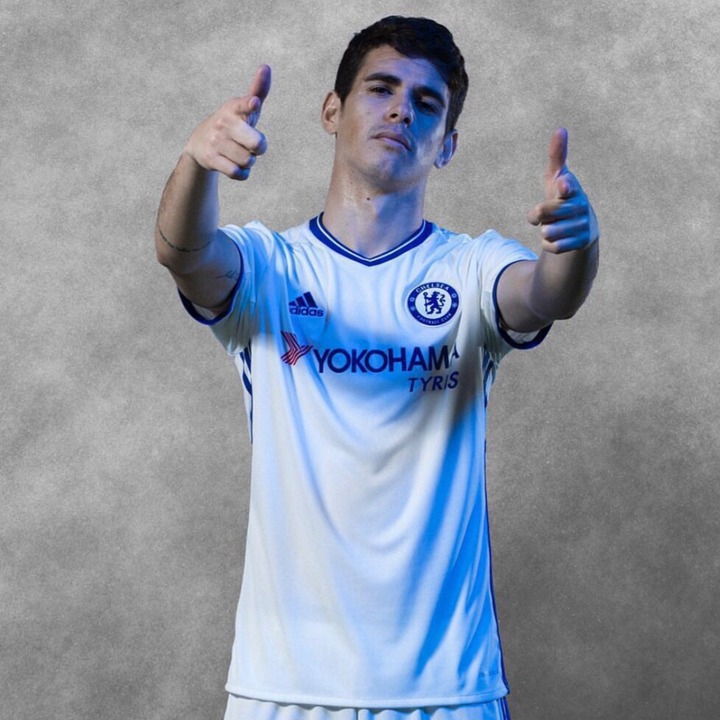 Chinese Papers are now reporting a sensational return for the former Chelsea star in the January transfer window, with the reports believed to be true.
Since moving to Shanghai, Oscar has lost his place in the Brazilian squad and is said to want it back.
Sources close to the board at Chelsea are also said to be pondering the move for the 28years old who is said to still be held in high regards at Stamford bridge.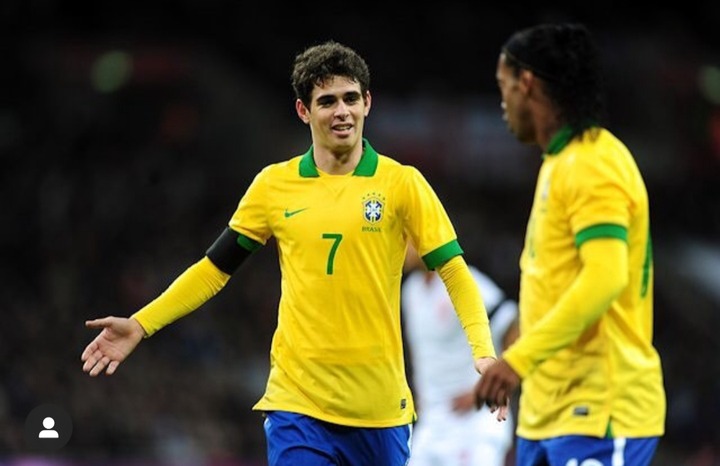 One was quoted as saying "Oscar didn't live up to the hype and expectation we had for him but that could be forgivable considering his age then. He has grown as a player now and has is heart set with Chelsea. He is surely one of the players being considered to strengthen the squad."
Oscar's move to the Chinese League was money driven with the player explaining that at "certain stage of one's life, you consider other factors before yourself."
A loan move for the midfielder may be on the table with Chelsea maintaining a good relationship with Shanghai SIPG.
Lionel Messi Reveals The Six Players His Son Thiago Talks About
Lionel Messi has revealed his son Thiago regularly talks about six footballers, one of which is his long-time rival Cristiano Ronaldo.
The seven-year old is a big football fan and in addition to his six-time Ballon d'Or winner father, Messi's eldest is a big fan of Ronaldo, as well as Luis Suarez, Antoine Griezmann, Arturo Vidal, Kylian Mbappe and Neymar.
In an in-depth interview with Mundo Deportivo, Messi said: "He talks a lot about Luis [Suarez], with whom we have the best relationship, about [Antoine] Griezmann and Arturo [Vidal] since the first day because of his hair and all that.
"Also about people from outside, [Kylian] Mbappe, Cristiano [Ronaldo], Neymar.
"Yeah, Thiago knows them all, he asks questions and likes it a lot."
Thiago turns out for the Barcelona youth team and showed he might just have what it takes to be the next Messi when he scored a brilliant goal.
He, along with middle child Mateo, are taking an active interest in the game and regularly turn up to watch him training according to Messi.
The Barcelona captain added: "The two older ones are showing more dedication to the ball Thiago and Mateo are the ones that understand the most.
"They come to the pitch and training sessions and are usually close to me."
Last year, Messi revealed that Thiago is actually his biggest critic and regularly tries to give his old man pointers on where to improve.
"It's always difficult to digest defeats and bad performances, but [my son] Thiago now forces me to comment on what happened and explain,"
"He follows everything, asks questions, and gives me notes when things are not going so well. Yes, yes, I already received a couple of criticisms!"