Three proofs that Regina Daniels marriage to billionaire husband has affected her career negatively
Three proofs that Regina Daniels marriage to billionaire husband has affected her career negatively
opera.comMar 3, 2020 8:52 PM
When Nollywood actress Regina Daniels got married last year to her billionaire husband Ned Nwoko, the news was greeted with mixed emotions.
First a lot of people felt she married a man old enough to be her father for the sake of his wealth, while some others felt the actress was only securing the bag.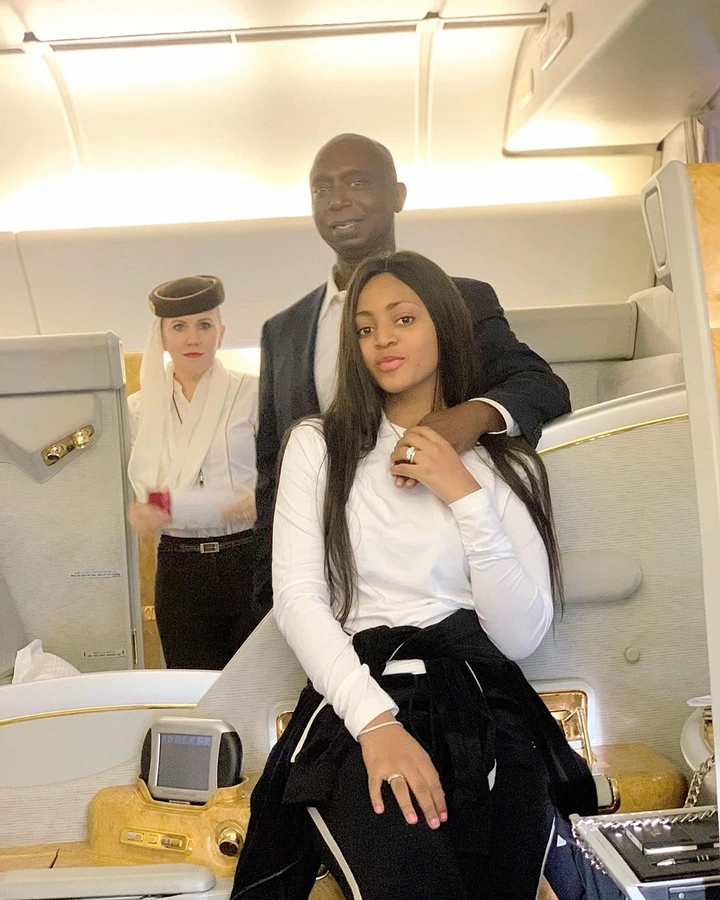 Well you can say the actress is a billionaire now as she is living in affluence.
But it seems the actress movie career has dwindled since her marriage to her rich husband.
1. She has not been getting major roles
Since Regina Daniels got married she has stopped getting major roles. Regina was the sweetheart of Asaba movies years back. But getting married to her husband may have made her concentrate on her marriage. On getting married she had a minor role in AY's Merry Men 2. Her movie which she released in October "The enemy I Know" did not do so well in the cinemas.
2. She may be restricted in her roles now
Since she is now married to a billionaire, the roles she acts in may be limited. Who knows her husband may have banned her from taking any role that involves romance, as such Producers will be careful when calling her for casting.
3. Her price has changed
Regina Daniels was already earning well as a actress in Asaba, but as one of the most followed actress on Instagram married to a billionaire, her price must have doubled or tripled now. Producers may be afraid to approach her now, because she is even too wealthy.
What do you think. Has Regina's marriage affected her career negatively?
Meet Anita Joseph, Nollywood Actress with the biggest butt
Anita Joseph is a Nollywood actress, dancer, television personality and a philanthropist. She was born on 4 th January, 1985 in Anambra State, Nigeria. She is currently 32 years old. Anita Joseph is an actress who hails from Anambra State in the south eastern part of Nigeria.
She completed both her primary and secondary education there, after which she moved to Lagos to search for work.
She was married traditionally to an average income earning businessman who was based in Aba, Abia State, Nigeria. The marriage which could not produce any fruit of the womb after 3 years ended as the actress took a walk and moved on with life. She kicked-off her career as a dancer in one of the numerous clubs and hotels before settling in Lagos.
It is also gathered that this sexy sultry Nollywood actress has a 2years old son whom he called Michael. In 2005 she joined the Nigerian movie industry and in 2006 she rose to fame after acting in the movie "Tears in my Eyes" She has acted in over 80 movies which includes Tears in my Eyes, Open and Close, Sisters of Delilah, etc.
She has featured in many Nollywood movies and is popularly known for her beautiful curves and tattoos. She has won several awards such as most promising actress of the year at the Africa Magic Viewers Choice Awards. Unarguably the sultry actress and singer have numerous times been rated as one of top Nollywood controversial actress.